My Snowy Valentine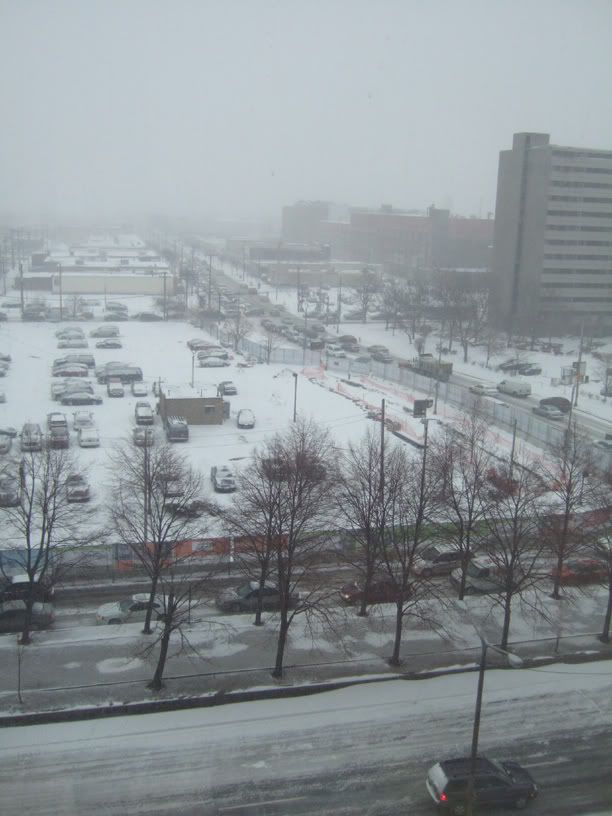 I took this picture from my office window yesterday afternoon. This was around 3:30. The traffic was already beginning to pick up (and slow down to a crawl). I ended up leaving my office around 4, and it took me well over 90 minutes to get home -- although that included stops for gas and to pick up some bacon at UDF.

I told Gina before I left work that she was welcome to stay with me, rather than drive to drive all the way to the west side. I got home and found her in my driveway. Even after shoveling, this is as far up the drive as she could get.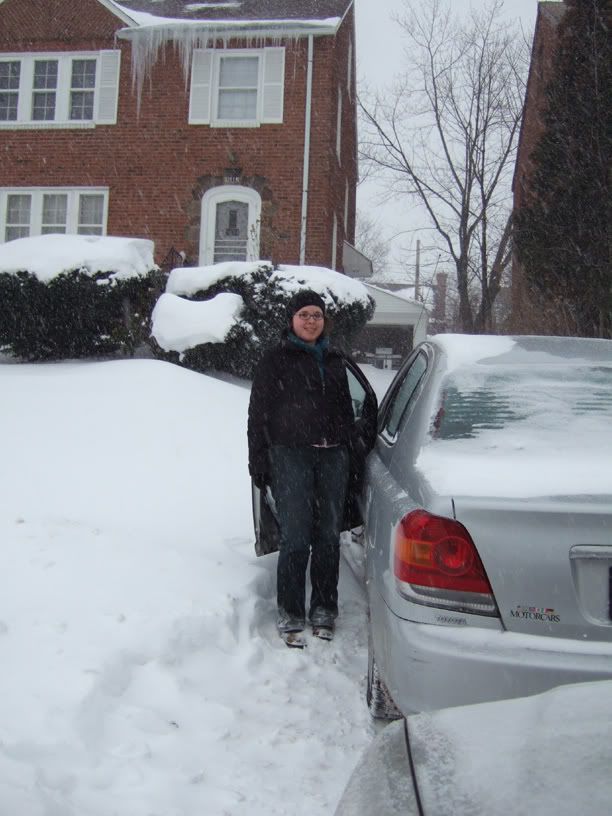 Gina took the bacon and went in to cook dinner, and I took over shoveling. When the snow is falling so hard, it is difficult to keep up. Still, I got the drive somewhat clear enough to make an attempt for the garage. My car is a little better in the snow, but I could still only get it up the hill to just past the back door. Gina's car, I could only get up the bushes next to the front door.

She also thanked me for the flowers. Allow me to pat myself on the back for specifying that a 2/13 delivery was ok for Valentine's Day flowers! Her work is closed today, and if I had specified the 14th, she would not have gotten them today. As it was, they were delivered to her just as she was leaving work, so she simply took them with her, rather than leaving them on her desk. This too was a smart move -- since her office is closed today due to the snow, and if she hadn't have brought them home, no one would be enjoying them today.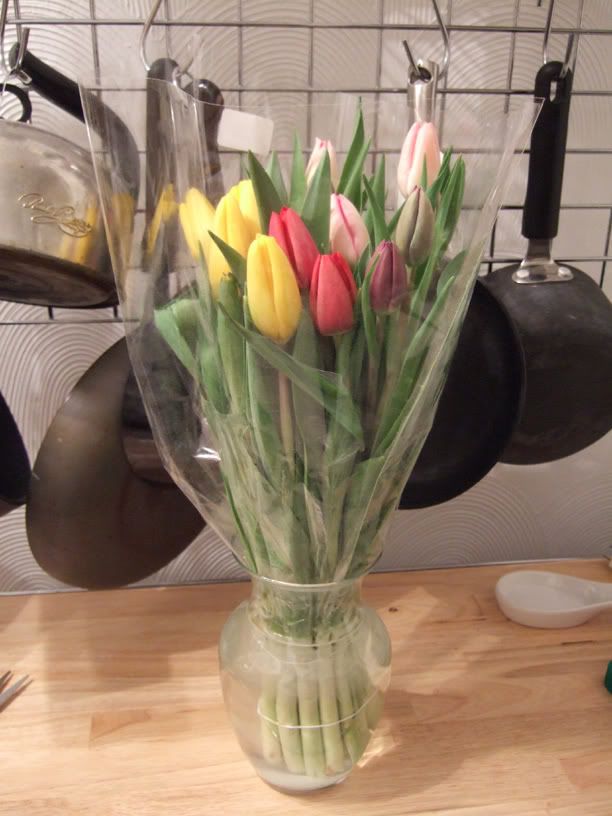 Here is the view from my living room window at 9:40 this morning.




I have some things in my briefcase to work on. Gina is here, reading for her Victorian Lit class. I brought in firewood from the garage yesterday evening. There are treats from Trader Joe's in the freezer. While it is nothing as I planned or expected, it still stands to be a good Valentine's Day.